UWE Bristol's Launch Space open for applications
April 5th 2022
Based within the University Enterprise Zone (UEZ), Launch Space is home to high-tech, innovative start-ups with a strong focus on research and development. Applications are now open for the free business support, incubation, and acceleration services we provide for graduate entrepreneurs and early-stage businesses.
The Launch Space incubator and accelerator could be the place for you if:
you have a business idea you'd like to put into action
you're a recent graduate, or in the early stages of developing your idea
you need support to validate and develop your business further
With access to communal networking areas, use of professional meeting rooms, and on-site hot-desks, you can get ready to launch your business.
Our new Launch Space programme will kick off with an exciting Induction Day onsite in May. Meet your peers, say hi to our Innovation team, and get your first glimpse of the science and tech community in our University Enterprise Zone.
A weekly programme of pitch events, boardroom advisor sessions and coaching sessions will kick start your start-up journey and help bring your idea to life.
If you're a graduate entrepreneur, you may also be able to benefit from grants of up to £4,000 to support your new business.
Find out more and apply here.
What our current Launch Space cohort has to say
Launch Space is home to existing graduate-led businesses at various stages on the start-up journey, so you'll be working alongside others who have a common goal of making their vision a success. We spoke to some of our current members about why they joined Launch Space and what they've enjoyed the most.
Jamie Taylor, Greener Greens
Why did you join Launch Space?
The Launch Space program is renowned for supporting early-stage innovation, so I felt this was the natural place for me to be. I would advise future cohorts to embrace the opportunity, attend all the available sessions and utilise the experience of the Launch Space staff and community.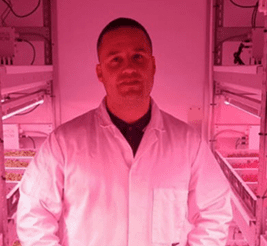 "The support from Mark and Aimee exceeded my expectations and I cannot recommend the program enough."
Hazel & Amber, Peequal
What have you enjoyed most about Launch Space?
We've enjoyed meeting fellow entrepreneurs who are facing similar challenges. Be up for learning from others and their experiences! You can learn something from everyone.
"Being able to bring your questions, challenges and successes to the group has been so encouraging."
Andy & Guy, Target Student
What advice would you give others looking to join Launch Space?
It has been brilliant getting non-biased advice from other founders who are either facing, or have faced, similar challenges. Equally, having access to Aimee & Mark has been incredibly valuable for us and we have learned lots from our time with them.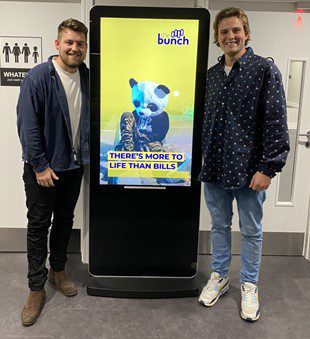 "Commit as much as you possibly can. The more you invest in the programme, the more you will get out."
More Case Studies
November 28th 2023
Future Space wins Tech South West Award
Future Space took home the Supporting the Sector Award at this year's Tech South West Awards in Exeter.
October 17th 2023
Growth for Albotherm as they prepare for innovative commercial pilot
Earlier this year Albotherm announced a £1.6 million investment. Now they're gearing up to pilot their carbon-saving product with commercial clients.
September 20th 2023
Perceptual Robotics: from university spin-out to global success
Perceptual Robotics tell us the story of how they grew from a university spin out to an international business with staff across the world.