éclateral: Leading innovation in accessible lateral flow testing
March 23rd 2023
Inspired by a Royal National Institute for the Blind campaign highlighting the inaccessibility of pregnancy tests for people who cannot see, co-founder Paul Ko Ferrigno shares with us the genesis and growth of éclateral.
"The campaign showed that the woman doing the test was going to be the second person to find out the result," he explains, "which I think is completely unacceptable. That's where the idea came to marry biology with electronics, but we didn't get funding for the idea until Covid hit."
éclateral are now working with lateral flow tests (LFTs) to pass an electrical current through the test and control lines to give everyone a clear result. The results are sent to an app via Bluetooth, which can then provide the results in a variety of accessible ways, including reading them aloud.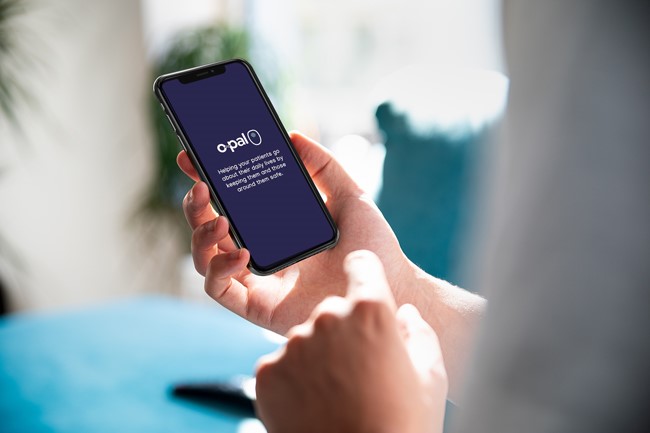 Making LFTs accessible
Why we need LFTs
"What happened during Covid", says Paul, "is that people took the test and then threw it away without logging it online, so the population-level data was inaccurate. This takes away the need for people to log it. And we're able to create all of this at very low cost."
As well as making the tests more accessible, the system also allows people to manage certain symptoms from home, even when a doctor's opinion is needed, by sending the result to the GP rather than displaying it to the patient. Paul continues:
"It could also allow people to test at home for bacterial infections, cutting down the need for doctor's visits and giving a more accurate reading as to whether a patient needs antibiotics. And another use case we're thinking about is men with a diagnosis of prostate cancer.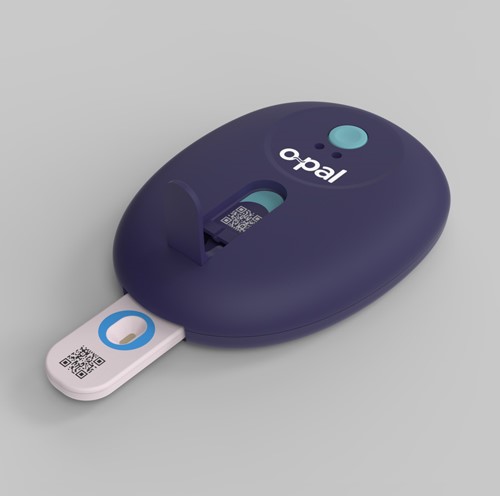 O~pal: putting everyday healthcare in people's hands
"The treatment is debilitating so many men decide to live with the cancer but want to know if their symptoms change or get worse. These tests could allow them to test at home and the doctors to see the results and let them know only if there is a change – otherwise they can continue to live their lives without constant doctors' visits."
Now the team needs to decide which use case to focus on. They are on the verge of launching their first commercial test for use by healthcare professionals and are raising funds to develop a range of off-the-shelf LFTs for home use.
Training the next generation of scientists
Bethan Larkin was in her third year studying Biological Sciences at UWE Bristol when she applied for an internship at éclateral working as a lab assistant. The internship was part of the annual Future Space internship programme funded through the university.
"I heard about the internship through my lecturer – they knew I'd been interested in doing an internship. I'd worked with LFTs before as part of my course, done some genetic analysis, and I've handled human tissue. I was supporting éclateral with converting LFTs from the visual readout to a more reliable electrochemical test by ensuring that the strips had the right balance of chemicals."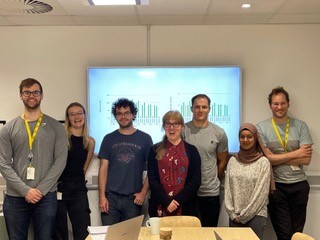 The éclateral team, from left to right, Ed (Electronic Engineer), Bethan (Intern), Ben (Electrochemist), Martina (Assay Developer), Jake, Adiba (both Technicians and former Interns), and CSO Uroš.
After her eight-week internship Bethan was invited to continue working for éclateral as a Trainee Scientist, a position that they are keeping open for her once she has graduated. Bethan is one of three interns that have gone on to be part of the team.
"The internship has shaped my view on what I'd like to do in the future," continues Bethan. "Everyone at éclateral was really welcoming. I felt like I had a purpose because I was doing the tests and I could analyse the results for myself.
This gave me clarity – now I can see that R&D is an area I enjoy, and it is a career path I could follow."
As well as providing clarity on her career in R&D, the internship seems to have sparked a passion for health and wellbeing.
"I'm hoping to maybe go down the genetic route now, maybe looking at cancer or epigenetics," she added.
Want to know more about Éclateral?
For more information or to chat about funding opportunities or working with us please contact enquire@eclateral.com.
The Future Space Internships Scheme is now live! If you are a UWE student or a Future Space member, contact our team today to apply for funding.
More News
November 28th 2023
Future Space wins Tech South West Award
Future Space took home the Supporting the Sector Award at this year's Tech South West Awards in Exeter.
November 21st 2023
A Welcome from New Centre Director Matt Freeman
Hi, everyone! It's such an honour to be joining Future Space and helping to lead the centre and its team going forward. I started in the role only a month or so ago, but even in that short space of time I've been amazed to hear about what our businesses […]
October 17th 2023
Growth for Albotherm as they prepare for innovative commercial pilot
Earlier this year Albotherm announced a £1.6 million investment. Now they're gearing up to pilot their carbon-saving product with commercial clients.