Future Space Guest Blog from Citrus HR: The new employers guide to HR and Employment Law
August 8th 2023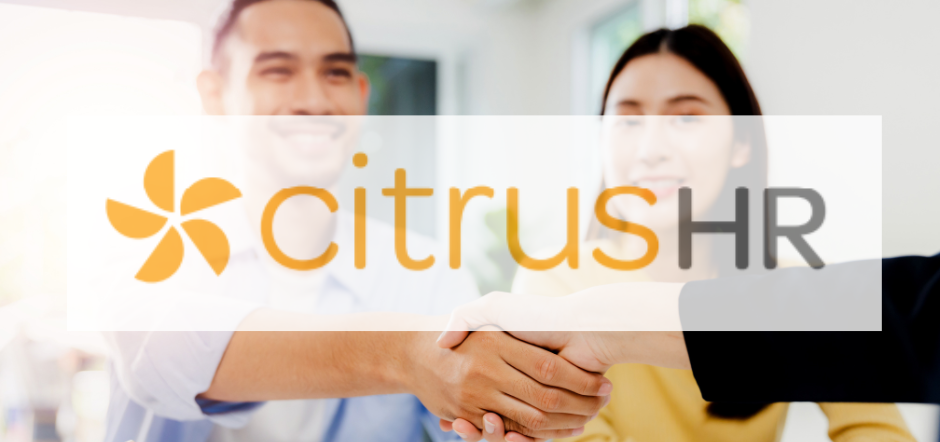 Some words of wisdom from our advisory partners at Citrus HR on things to be aware of when making your first hire. 
The time has finally come - you're ready to hire your first employee. Congratulations!
This is an important milestone and the next big step in your business journey. You're at a point now where an extra pair of hands will help share the workload, but, with extra hands comes extra responsibility.
This may be the first time you've thought about HR, and it's something that needs to be taken seriously – you will come to rely on your new team, but they will also be relying on you.
HR can involve a lot of admin; there are lots of new skills to learn and procedures to consider. When it comes to your first employee, you'll want to start developing your onboarding process, you'll need to answer questions like:
Will you offer a probationary period?
How long will it be?
How will you provide your employee with a contract?
What will their workplace induction look like?
How will you manage staff absences and holiday requests?
It can seem like a smart move to borrow a contract template (either from a friend or the internet) and adapt it yourself, but this is a dangerous strategy because you run the risk of having clauses that don't match the way your business operates. It's worth knowing that a compensation for breach of employments employment contract at tribunal can reach up to £25,000! Not worth the risk!
The good news is you don't need to tackle these HR tasks alone. With citrus HR you've got a team of HR experts behind you, who are thrilled to offer you guidance and support - when it comes to HR, we've got your back.
Building – remaining legally compliant
Once you've got your basic HR in place, you're in a good position to tackle the next step – remaining legally compliant. This is a vital part of running a successful business and will stop you running into any big difficulties further down the line. When you're new to HR, the volume of compliance-based admin can come as quite a shock. As an employer you'll need to consider:
liability insurance
applicant checks
pension auto-enrolment
health and safety
employment contracts
right-to-work checks
All of these are essential and any business caught without them can incur hefty fines.
As a small business owner, you're also legally required to have certain employment policies in place, such as disciplinary and grievance procedures. There are other policies you might want to consider as well - it's good practice to be clear on issues like maternity leave and sickness absence.
Good to know, but where do I start?
Knowing where to start can be difficult, but we'd recommend providing your staff with an employee handbook. This way, you can lay out to your team how you will deal with situations and what you will expect from them.
An employee handbook (also known as a staff handbook or employee manual) is a collection of documents and policies outlining everything employees need to know about working at your company. Having them all in one place gives your new team easy access to the details and gives you peace of mind that everyone is on the same page.
When it comes to picking policies our HR team is here to help; they will happily review any existing contracts and policies you have – ensuring you're legally compliant. They'll also provide you with all the policies and contracts you need tailored specifically to your industry, making it as easy as possible for you.
Expanding – growing your business
Your people will play a huge part in the growth of your business. We all know how important it is to recruit new talent, but it is easy to overlook another key factor – keeping the people you already have.
Reliable HR processes, like an easy system for booking holiday, will help you nurture the trust and respect that a growing team needs, which will help build a positive culture. However, creating a fun working environment will never outweigh the negative impact of things such as repeated payroll errors, so it's extremely important that you get this right.
We know how much time and effort goes into hiring the right people, but having simple and effective HR and payroll software makes it easier to hold on to them.
Staff surveys are a good way to keep your ear to the ground and monitor how your people are feeling and what you can do to improve their motivation and morale. You can see the results in a very visual report; and tracks changes over time. Remember that happy, engaged employees are productive employees. A study by Gallup indicated that engaged workers are 21% more productive, exhibit lower turnover rates, and lower absenteeism rates compared to those who aren't engaged. Yet another reason for being a great employer!
Appraisals are another great way to engage your people and show how much you value them as individuals. It's important to keep a proper account of what is said in these meetings and using your software to store appraisal information in one, secure place will make it much easier to access. This means that you'll be able to act on the discussions you've had and shows your people you're investing time and attention into them.
Lifestyle – making time for you
There is one thing that all business owners need more of - time. There's never enough of it, which is why so many are often dismayed at how much of their day they need to spend on being an employer. The harder you work, the less time you feel you have.
This can be a problem because you've got a lot to do: a business to run, customers to delight, deals to close – and there's a mountain of HR-related tasks that can't be ignored.
This is why we work with thousands of small businesses – helping them navigate the tricky waters of HR and employment law, and delivering this through our powerful, yet simple, software to make your life as easy as possible.
Words by Sophia James from Citrus HR
Citrus HR provides HR Support and Software to UK small businesses in conjunction with Future Space. The service includes use of easy to use web-based software and unlimited support.
£50 monthly flat fee + £4.50/employee, to include payroll element. This is a whopping 50% off the normal per employee rate.
To access this discount, please speak to the Future Space Innovation Team.
More Blog Articles
November 28th 2023
Future Space wins Tech South West Award
Future Space took home the Supporting the Sector Award at this year's Tech South West Awards in Exeter.
November 21st 2023
A Welcome from New Centre Director Matt Freeman
Hi, everyone! It's such an honour to be joining Future Space and helping to lead the centre and its team going forward. I started in the role only a month or so ago, but even in that short space of time I've been amazed to hear about what our businesses […]
October 17th 2023
Growth for Albotherm as they prepare for innovative commercial pilot
Earlier this year Albotherm announced a £1.6 million investment. Now they're gearing up to pilot their carbon-saving product with commercial clients.